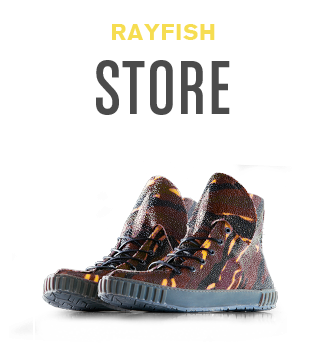 Our online store will go live after the Grow Your Own Sneaker contest period has ended. Pricing of a pair of genuine Rayfish sneakers currently ranges from $14,800 to $16,200, depending on your shoe size and the complexity of the desired pattern.
Once regular production begins in late 2012, Rayfish sneakers will cost approximately $1,800. This price includes bio-customization of a pair of stingrays, growing your shoes to maturity, and shipping them to any address on the planet.
Join our design contest to win a free pair
of bio-customized Rayfish sneakers.
Can't wait? We are able to accommodate a limited amount of serious inquiries.
To place an order, contact us at sales@rayfishfootwear.com.